​
Simple and Flexible Video Conferencing and Messaging
Zoom is a leading international enterprise cloud-based video conferencing provider with an easy, reliable and innovative cloud platform for video meetings, voice, webinars, and chat access different devices like desktops, phones, mobile devices and conference room systems. Zoom helps enterprise create elevated experiences with leading business app integrations and developer tools to create customized workflows.
With the emerging demand on remote office solutions, businesses are embracing video conferencing solutions for their online collaboration. DYXnet is delighted to partner with Zoom and becoming its official reseller that dedicated to the Hong Kong and Taiwan market. In addition to our quality enterprise network services, now we further support our customers with an one-stop cloud video conferencing platform solution which delivers extraordinary user experience and enhance work efficiency.
Zoom's powerful solution applies to mobile working environment across multiple platforms, it also runs smoothly with a mobile network, supports multi-party conference calls, mutual collaboration, and cross-border collaboration video conferencing. Its virtual background feature is particularly useful in Hong Kong for its crowd working environment.
Advantages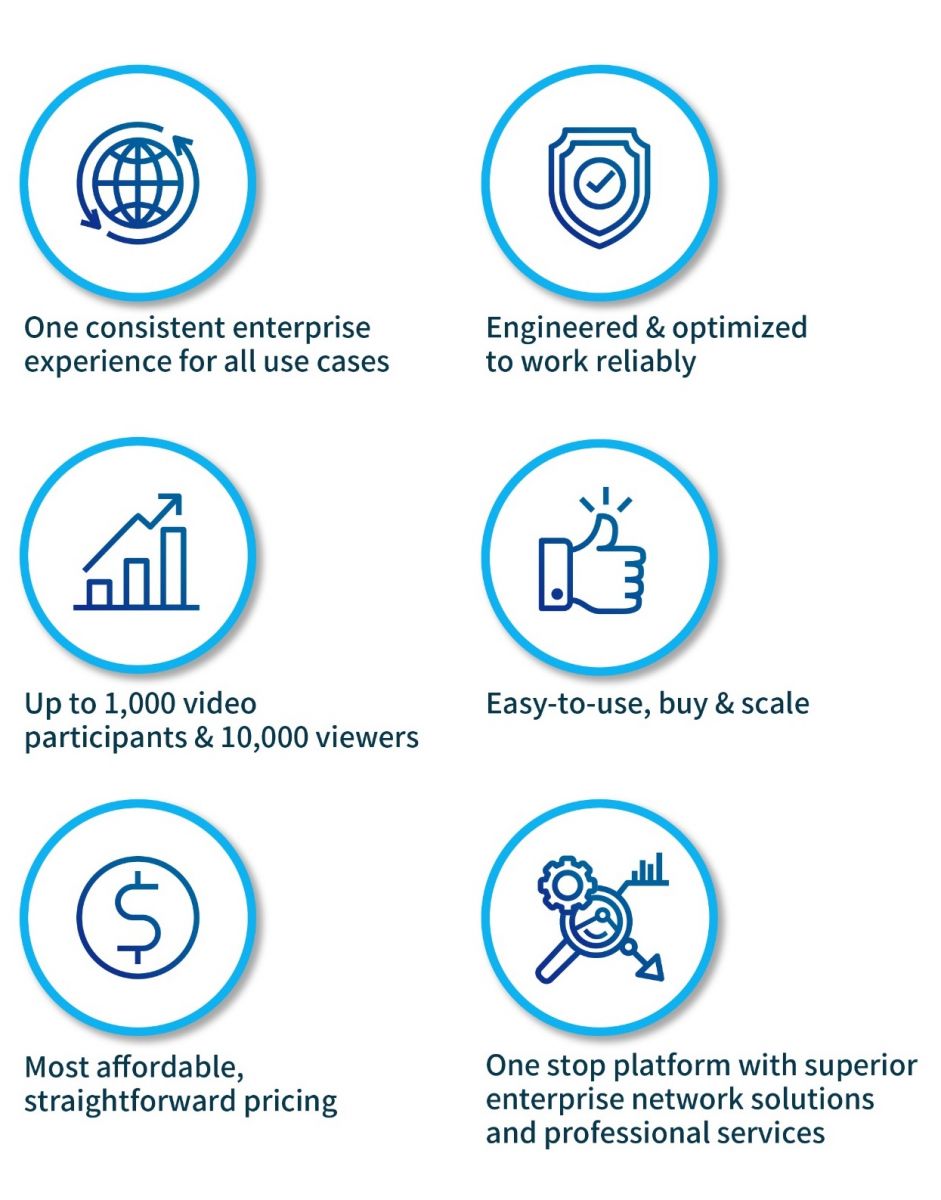 ​
Looking for a demo and proposal?

​