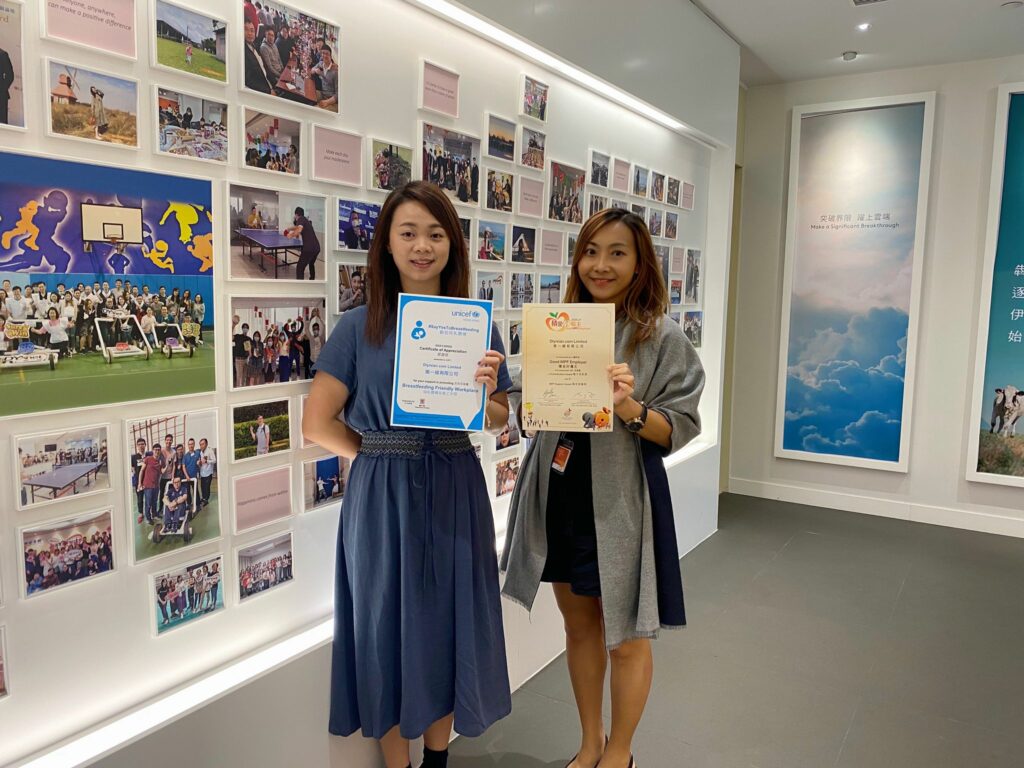 Support in Promoting Breastfeeding Friendly Workplace 2021/2022
Breastfeeding Friendly Workplace is where an organization or enterprise provides an appropriate and friendly environment for their breastfeeding employees to express breast milk at the workplace in order to continue breastfeeding for their babies.
DYXnet Hong Kong supports the 'Say Yes to Breastfeeding' campaign, which was organized by the Hong Kong Committee for UNICEF (UNICEF HK) in collaboration with the Food and Health Bureau and the Department of Health, to help mothers sustain breastfeeding.
We will continue to support and promote "Breastfeeding Friendly Workplace". Providing a comfortable and friendly environment for breastfeeding employees would help release stress to the working mums. We do respect and support children's rights and well-being. Everyone can say yes to breastfeeding!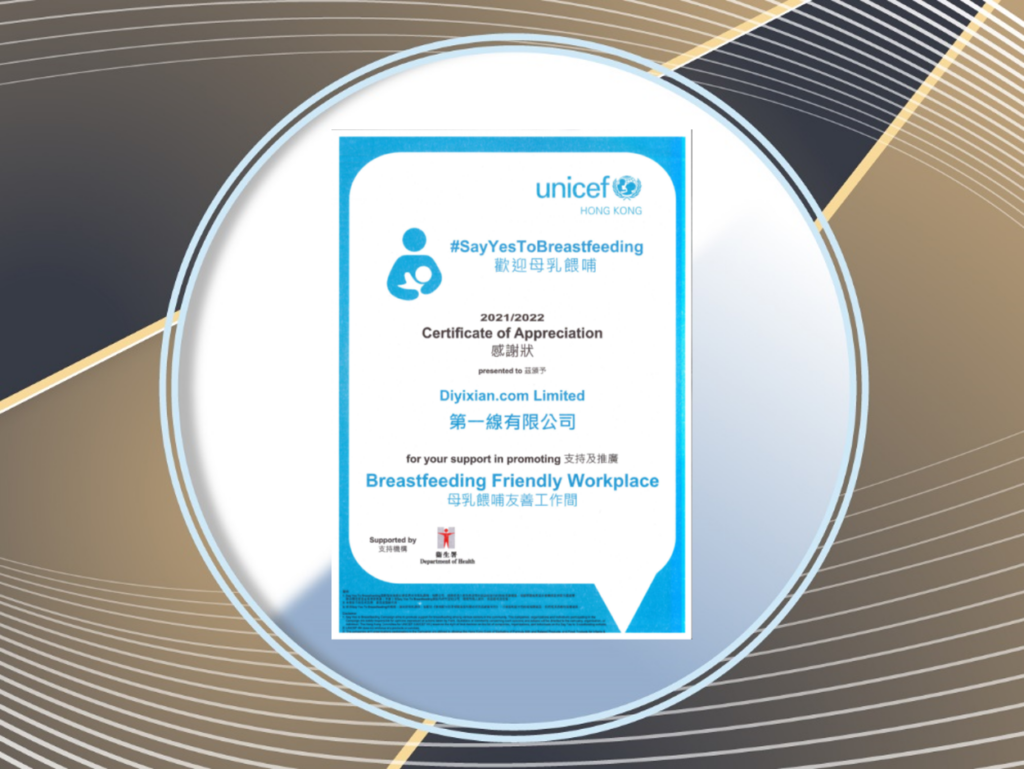 Good MPF Employer 2020-21 awarded by the Mandatory Provident Fund Schemes Authority
"Good MPF Employer" is organized annually by Mandatory Provident Fund Authority (MPFA), this award aims to cultivate employers' responsibility under the law, and give recognition to employers who strive to enhance retirement protection for their employees.
DYXnet Hong Kong was glad to receive the Good MPF Employer 2020-21 award. At the same time, we also presented with the e-Contribution Award and MPF Support Award. We will continue to support and provide better retirement benefits for our employees.