DYXnet donates COVID-19 Rapid Test Kits to Fu Hong Society as cases soar
Back Hong Kong's battle against COVID
HONG KONG – (3 Mar 2022) – With Hong Kong facing an onslaught from the fifth wave of the pandemic, and considering the rising demand for COVID-19 testing and long waiting time at Community Testing Centres, the use of rapid test kits allows simple and quick self-testing and reduce the risk of going out.  Yet, it is not easy for the disadvantaged groups in the society to continue purchase and bear the related expenses on their own. In view of this, DYXnet (a member of NEOLINK) has made donation of thousand COVID-19 rapid test kits to Fu Hong Society yesterday and hopes this helps to offer them the necessary support during the pandemic.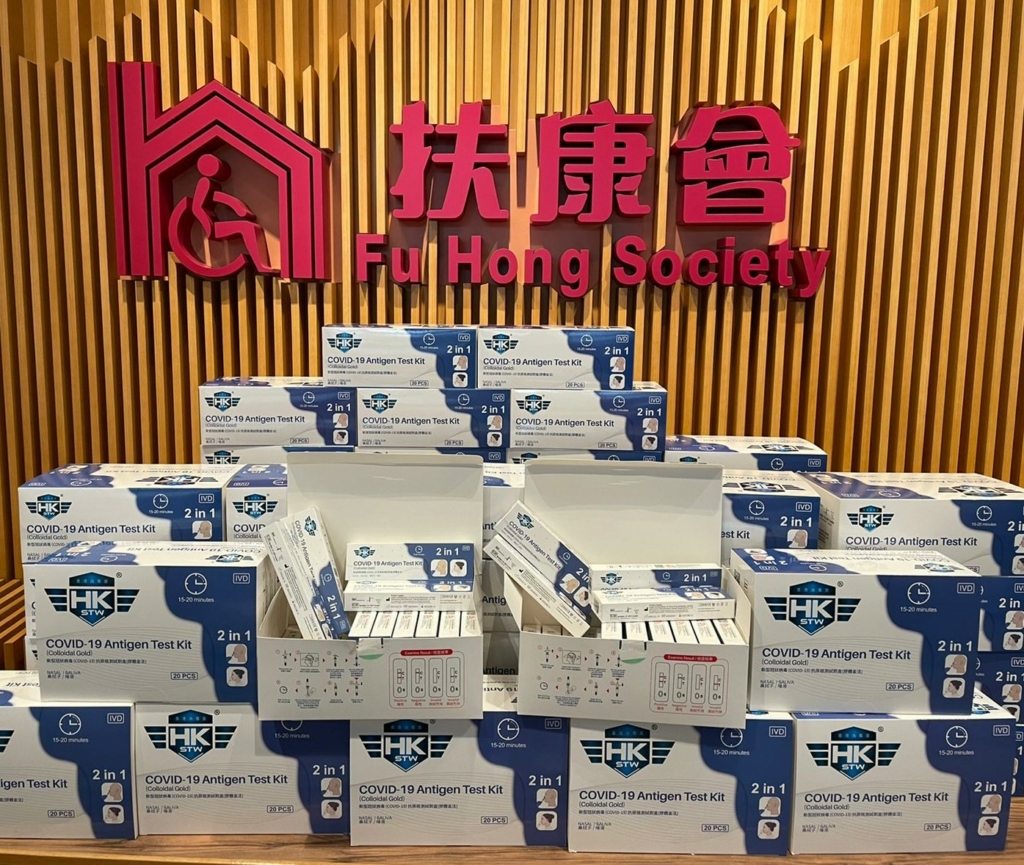 The COVID-19 rapid test kits donated by DYXnet have carried European CE-certified as well as ISO accreditation with an accuracy of 99%. Thousand sets of test kits will be distributed to the beneficiaries with intellectual disabilities and psychiatric disabilities by Fu Hong Society via their supported employment services and social enterprises. Fu Hong Society offers caring and selfless contribution to the underprivileged and provides appropriate rehabilitation services to nearly 4,000 persons with disabilities. DYXnet hopes the donation will help alleviate the burden of the underprivileged in purchasing testing kits, in terms of the financial one and panic buying, while also fighting the challenging fifth wave.
"Amidst the serious outbreak of the fifth wave of COVID-19, there is urgent need of the rapid testing kits especially for the disadvantaged communities as such purchase will undoubtedly increase their financial burden under the pandemic" said Tony Tsang, Chief Executive Officer of DYXnet. "We hope the donation working hand in hand with Fu Hong Society helps the beneficiaries to conduct simple self-testing and reduce the risk of infection spread. DYXnet will spare no effort to assist in combating this pandemic and to support the society as well as the economy to recover" he added.